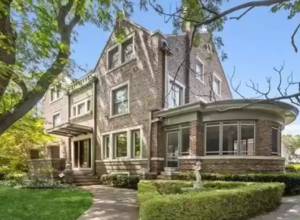 TICKETS for the 53rd Symphony Designers' Showhouse will go on sale in early 2023.
Tickets will be available for purchase on this website, at local outlets, and from Kansas City Symphony Alliance members. Tours of the transformed house will be open April 22 – May 14, 2023.
PUBLIC PREVIEW  Jan. 28-29 and Feb. 4-5
Jan. 28     10 a.m. – 5 p.m.
Jan. 29     Noon – 5 p.m.
Feb. 4      10 a.m. – 5 p.m.
Feb. 5      Noon – 5 p.m.
Tickets are $10 at the door. See the Showhouse in its pre-decorated state before interior designers transform it into a showplace for guests to tour in April and May.
DISCOUNT! Public Preview attendees will have an opportunity to purchase tickets to the transformed Showhouse tour April 22 – May 14 at a discount: (2) tickets for $30 or $20 for one.
The Public Preview is self-guided; information about the home will be provided.