Message from Showhouse VP
A MESSAGE FROM KANSAS CITY SYMPHONY DESIGNERS' SHOWHOUSE VICE PRESIDENT KELLIE SULLIVAN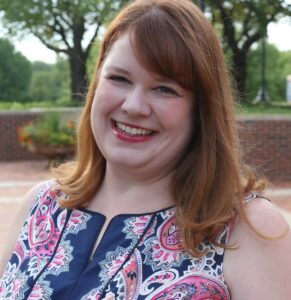 The 2020-21 year shaped up to be one of the most unusual in the Kansas City Symphony's history, and, therefore the Kansas City Symphony Alliance's history as well.
In response to the COVID-19 pandemic and to ensure the safety of Showhouse visitors and volunteers, the Symphony Designers' Showhouse 51 was offered through an online video tour that launched in May 2020. (Visit Showhouse 51 virtual tour here.)
We recently made the difficult decision to NOT offer a Symphony Designers' Showhouse in 2021 (Showhouse 52), for multiple reasons. We believe postponing our next Showhouse until the spring of 2022 is the best option for everyone involved. By then, we'll be in a position to produce a Showhouse that meets the high standards the community has come to expect from this beloved tradition. 
In lieu of a Showhouse this spring, KCSA is presenting our first-ever KC Symphony Secret Art Auction! We're excited to offer this virtual art auction April 26 – May 16, 2021. You could own a mini-masterpiece and support our Symphony. What's the secret? Find out more at 
https://tinyurl.com/kcsecretartauction
Please visit this site again or sign up for our email list for updates on Showhouse 52 status. Your support means so much to us, and even more to our Kansas City Symphony and its mission to bring great performances to greater audiences.
Kellie Sullivan