A Message from Kellie Sullivan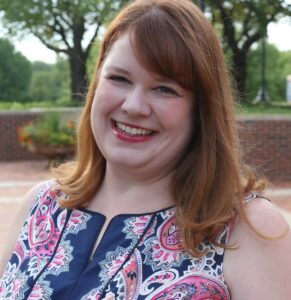 March 22, 2023
It is finally spring in Kansas City which means that we are getting closer to opening our doors for the 53rd Symphony Designers' Showhouse. The designers have been busy the past few weeks painting walls, and hanging wallpaper. There is wallpaper in 5 rooms this year! We have also watched contractors working on 2 bathrooms and transforming the Ikea bookshelves in what is the 2nd floor office. It is always amazing to see how the designer's visions once presented on bid boards have come to life.
Our showhouse committee has also been hard at work getting tickets ready for the public to purchase from our members as well as our designers, Hen House Markets and Hy-Vee stores. Preparing for the school tours, and this year we are excited to be welcoming Girl Scouts for a special preview day where they have the opportunity to earn 2 badges. Our members have also been getting to know Old English wood polish as we have been cleaning so much wood work. We want to make sure that all the beautiful wood in the house is ready for its time to shine when you visit.
All we need now is for the weather to warm up a bit so that we can get our flowers planted outside. Hopefully that will happen in the next few days. Until then, we look forward to seeing you on April 22nd when we get to welcome you into this beautiful home.
Kellie Sullivan
Catch Kellie's interview on KCTV-5
On Jan. 16, Kellie Sullivan, Showhouse chair, was interviewed on KCTV-5 about all the exciting plans for the Symphony Designers' Showhouse. Watch the interview here! (approximately 4 1/2 minutes)